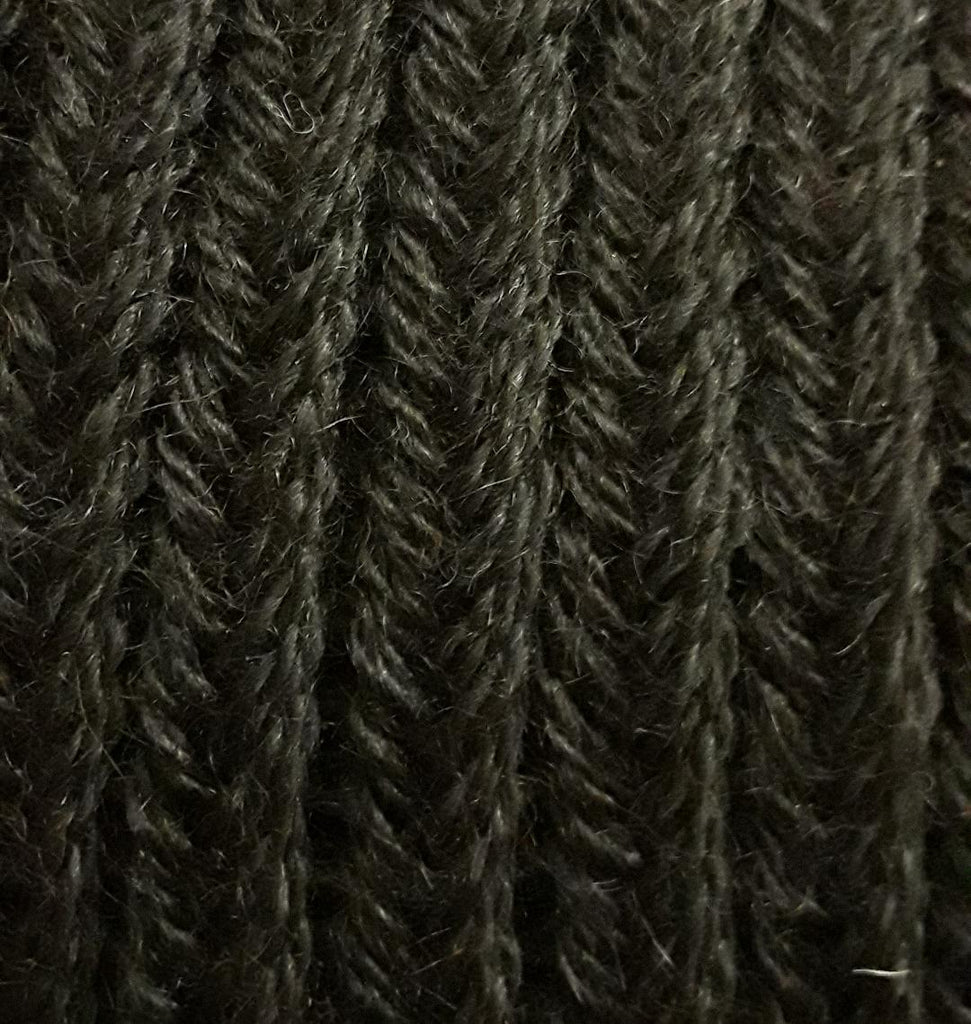 100% Handknit Reversible Brimmed Hat by Graceful Glen
This 100% Alpaca Brimmed-Reversible Hat is hand knit by Graceful Glen from Graceful Glen Alpacas' own fiber.  Alpaca products keep you warm while naturally wicking moisture away from your body.  This style is reversible, having a 'Cable knit' look on one side and the other side similar to a 'Jersey knit'.  No dyes are used to produce this yarn.  All natural.  Made completely in the USA.
Suggestions for sizing - Medium - Average Head      Large - Larger Head or a 'roomier' fit.   Hats are made to order.  If you would like a size that is not listed, please contact us to be requested to be added to the queue for making one.

Yes ... this is one of our most popular sellers!