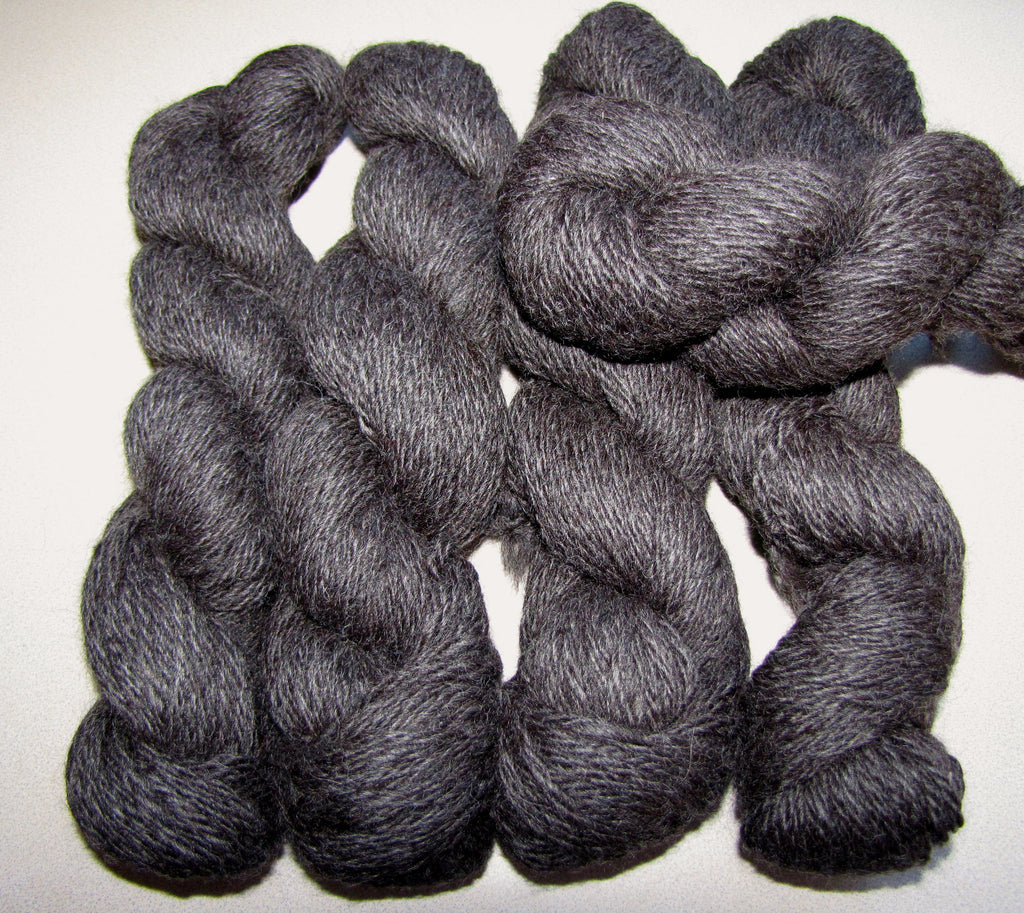 85% Alpaca, 15% Nylon – Dark Silver-Grey Yarn
This is an Alpaca blend yarn made of 85% Alpaca with 15% Nylon. Our alpaca 'Kincaid' carries a dark silver-grey color that is pleasing to the eye and true to the photograph. Soft and popular because of it's 'non-prickle factor', this yarn is true to the natural strength and warmth that has given alpaca yarns it's name.   Each skein is a 2-Ply, Heavy Sport Weight – Approximately 4 oz. skein, 280 yps.
Special Notes:  Raised and carefully spun in Pennsylvania.  Contact us for discount when purchasing 4 or more skeins.